Images Of Ireland
The Maiden City, Londonderry, Derry, Doire, this historic walled city has many names, It got the name "The Maiden City" because it's walls were never breached.
King James ll made an unsuccessful attempt to take it in 1689/90.
The original city was destroyed by fire and rebuilt in the early 17th. century.
It was from her port that many Irish emigrated to escape the famine in the mid 1800's.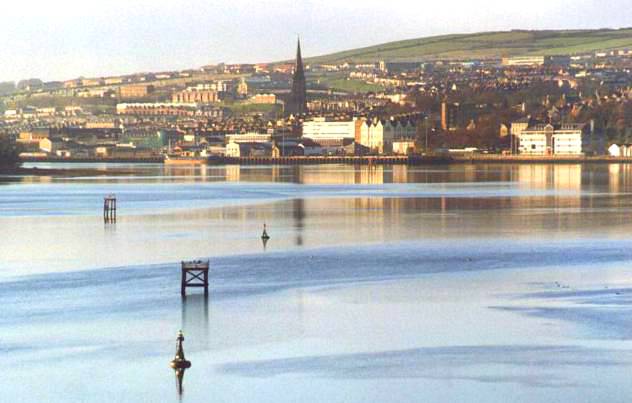 "The Foyle" by Owen Brennan
Photo taken from the new bridge over the river Foyle looking towards the west bank and the city centre.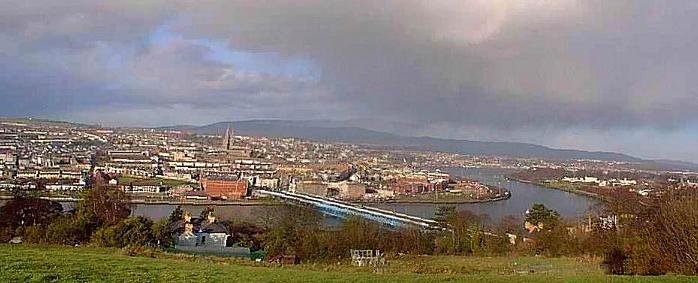 "Craigavon Bridge" by Billy Cassidy
Picture of the old bridge looking towards the city centre taken from the Waterside. Originally it was a wooden bridge that crossed the Foyle here.
Front Page . Photo's . Music,Songs & Singers . Poetry & Stories . Recipe's
Message Board . Links . Contact me
Owen Brennan
Copyright © 1998 belongs with the original authors. All rights reserved.
Revised: August 09, 2002.