Images Of Ireland
Carrickfergus at one time was a far more important town than Belfast. The spectacular castle was built about 1180 by John de Courcy, is in excellent condition and open to the public.
"Castle Reflection" by a good friend of mine Sam Bell
I've seen many photographs of this fine castle but this one by Sam is one of the nicest.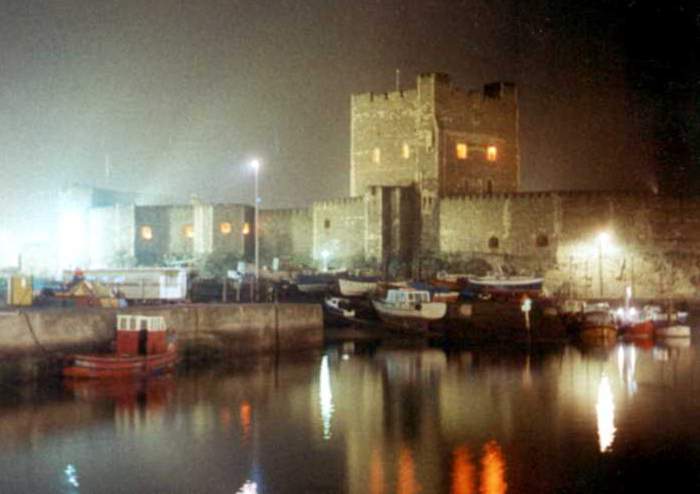 "Knight Time" by Owen Brennan
Carrickfergus Castle taken in the mid 80's from accross the harbour. A new marina has been built since then and the old harbour is no longer in commercial use.
King William lll landed in Carrickfergus before he set of to the
"Battle of the Boyne"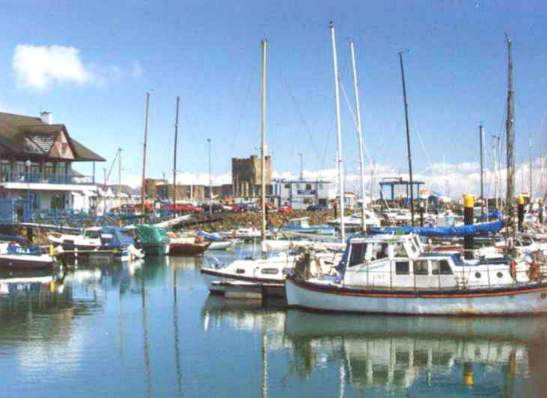 "Carrick Marina" by Owen Brennan
Carrickfergus Marina has all the facilities any boatowner could want and a setting that few other places could rival.
"Easter Snow" by Owen Brennan
Another view of Castle taken Easter 1998.
Front Page . Photo's . Songs . Poetry & Stories . Recipe's . Message Board
Links . Contact me & Letters . Web-Site Built For You
Owen Brennan
Copyright © 1998 belongs with the original authors. All rights reserved.
Revised: August 09, 2002.