Images of Ireland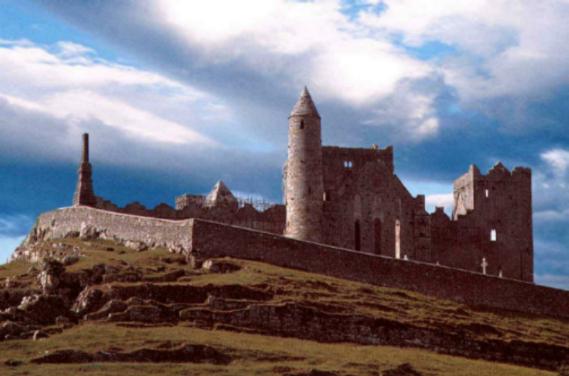 The Rock of Cashel (a castle of fame) by Shannon McKenna

Towering high above Cashel county Tipperary and overlooking the surrounding land, the inspiring Rock of Cashel is a site to behold. Compounded as a cluster of medieval buildings consisting of a chapel, a cathedral, a round tower, a tower house and the Hall of Vicars with the High Cross of St. Patrick. According to legends this High Cross was the coronation stone for the Munster kings. The Rock was a 4th century fortress for Munster kings as late as the 10th century where the great Brian Boru (c941-1014AD) who ruled the land by word and by sword but succeeded in uniting Ireland under his rule. Like other kings of Munster Brian Boru was crowned here and declared the Rock as his capital. In 1014 Brian defeated the Vikings in the battle of Clontarf and drove them out of the country, but at a price-he lost his life in the battle.
Front Page . Photo's . Music,Songs & Singers . Poetry & Stories . Recipe's
Message Board . Links . Contact me & Letters
Images Of Ireland Guestbook
Sign My Guestbook
View My Guestbook
Owen Brennan
Copyright © 1998 belongs with the original authors. All rights reserved.
Revised: March 03, 2004.