Images Of Ireland
Legend has it that the 50,000 hexagonal columns were caused by ancient volcanic activity. However the reality is that the Giant's Causeway was built by the Irish giant Finn McCool as stepping stones to cross over to Scotland so he could beat up the giant who lived there. There are similar stones which emerge from the sea at the Scottish island of Staffa.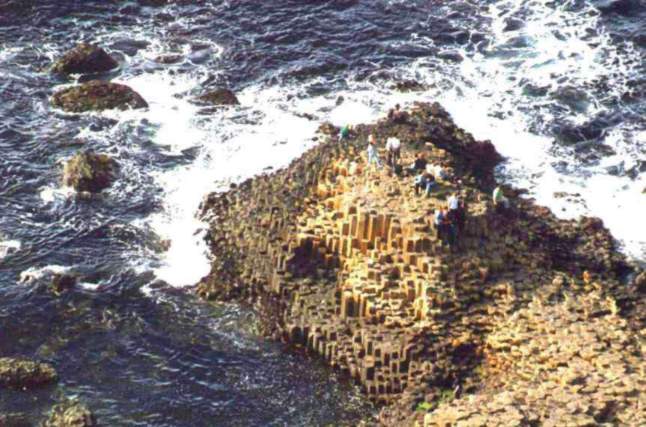 "On the Rocks" by Owen Brennan
Looking down at the causeway from the hill path.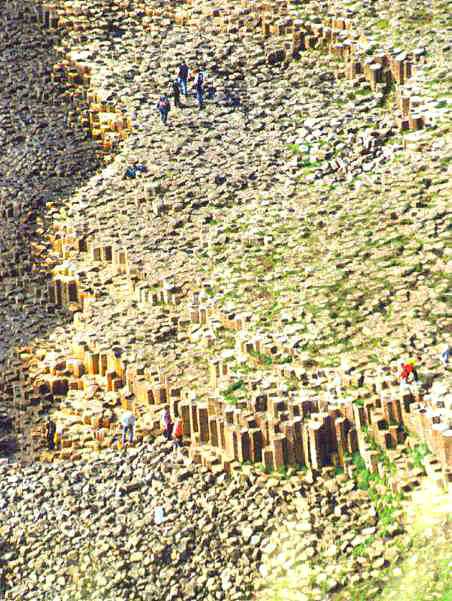 "Small People" by Owen Brennan
The giants causeway is usually busy with visitors on a good summer's day.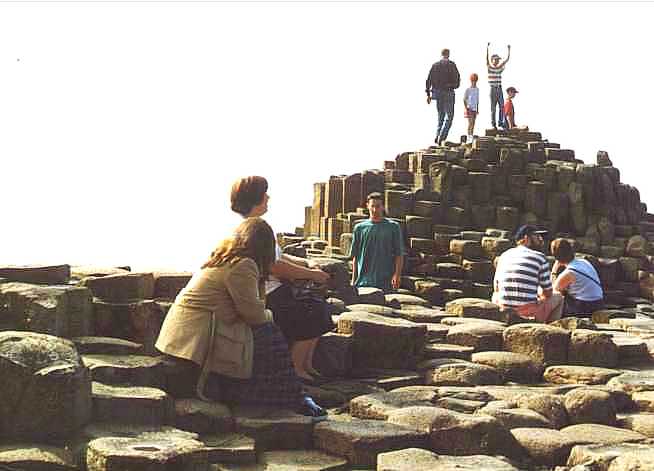 "On the Stones" by Owen Brennan
Down on the stones. A bus takes visitors to this spot and it is your chance to actually touch the stones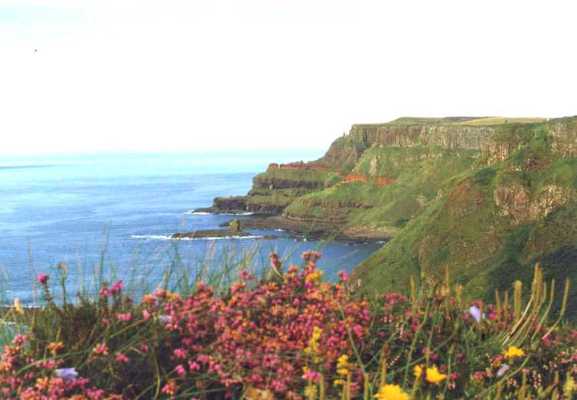 "Wild Flowers" by Owen Brennan
Taken in Summer 1998 from the hilltop looking towards the giant's needles.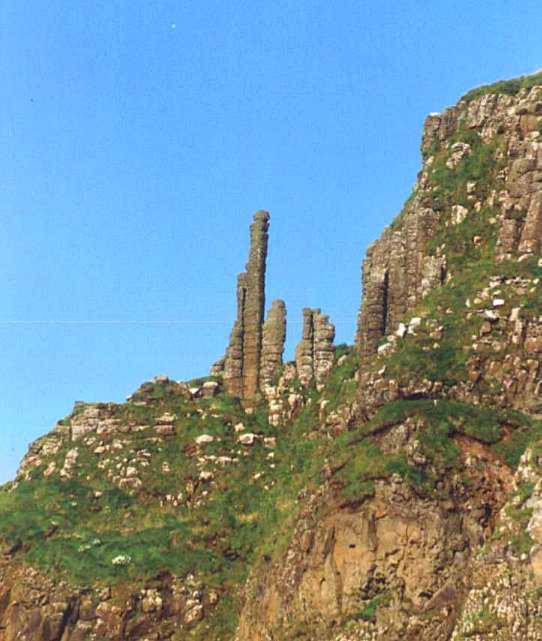 "The Needles" by Owen Brennan
Looking up at the giant's needles. If you visit the causeway there is a bit of walking in order to get to this point. There is a bus to take you part of the way.
Front Page . Photo's . Songs . Poetry & Stories . Recipe's . Message Board . Links . Contact me
Owen Brennan
Copyright © 1998 belongs with the original authors. All rights reserved.
Revised: July 28, 2002.